Living Well Seminar Stage
Click on the tab below for the days schedule that you wish to view. Check back regularly for updates.
Saturday, February 11, 2023 | 10:00 am to 6 pm
Sunday, February 12, 2023 | 10:00 am to 5 pm
Meet our Emcee
Marie Muljiani
Marie is a Registered Clinical Counsellor and Founder of SOLA Counselling Center, as well as an Associate Graduate Professor at City University of Seattle, Vice-Chairperson of the Advisory Design Panel for North Vancouver, and an advocate for mental health. Marie participants in the community through her crisis intervention work with the Downtown Eastside Women's Shelter, Battered Women's Support Services, and Westcoast Family Centers.
Within SOLA Counselling Center, Marie addresses various forms of trauma and related challenges that restrict clients from achieving their goals. Marie holds a Bachelor of Arts degree from UBC, a Master of Counselling and has a wide range of additional trainings including EMDR. Marie is also a group facilitator for high conflict cooperative co-parenting, anger management, and executive team building.

10:15 AM
A Common Genetic Condition That Many People Have Never Heard Of!
with Liz Charyna
Hereditary Hemochromatosis affects 1 in 300 Canadians yet many people have never heard of it and it's not the first thing physicians think about when their patients present with fatigue, join pain, all over pain, hair loss or mood swings. Learn the symptoms and treatment of hereditary Hemochromatosis and help saves the lives of your family and friends.
Sponsored by: The Canadian Hemochromatosis Society
About the Presenter:
Liz Charyna is the Manager of Programs and People with the Canadian Hemochromatosis Society. In 2022, Liz drove a bus across Canada and back again to spread awareness and met many people with hereditary Hemochromatosis and many who had never heard of it.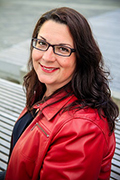 11:15 AM
Key Habits For A Healthy Mind & Body
with Andrea Saliba
Sharing 5 key tips to transform your health, lose stubborn weight and feel your absolute best at any age!
Sponsored by: Big Mountain Foods
About the Presenter:
Andrea Saliba is a Certified Holistic Nutritionist, Author and mother of 4. She's been nominated four years in a row as one of Canada's top 100 health leaders and has been a guest on TV, radio and podcasts. Andrea is the creator and coach of the 30-Day Wellness Journey that helps clients create a well-balanced, healthy lifestyle. Andrea published her first book, Happy & Wholesome, available on her website and from Amazon.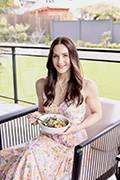 12:15 PM
Calming Stress and Anxiety with Energy Medicine
with Becca Nielsen
Energy Medicine frees and harmonizes a person's energy to stimulate health-promoting mechanisms and restore the body's natural state of well-being. Come learn powerful techniques to calm you down when anxiety strikes.
Sponsored by: Core Potentials
About the Presenter:
Becca Nielsen, co-founder of Core Potentials Academy, was born with heightened sensitivity to subtle energies and spent a lifetime exploring how they affect our daily lives. Now as a clinical practitioner and Eden Method teacher, she brings her extensive knowledge to this presentation.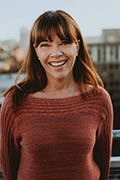 1:15 PM
Eat and Exercise for Your DNA: A Roadmap to Health Based on Your Genetics
with Jollia Fung
Do you struggle with weight gain, food sensitivities, chronic disease, and hormone imbalance? Your DNA may hold the key to optimal health. Learn about DNA testing and how it can help you take preventative action to support your health.
Sponsored by: dna POWER
About the Presenter:
Jollia is a Certified Nutritional Practitioner with over five years of experience preparing meals for clients with special diet needs. She is well-versed in helping people restore energy and vitality through proper nutrition guidance and food preparation. She has seen enormous improvements in her own health by following the roadmap provided by her own DNA results.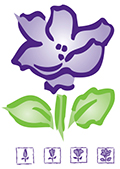 2:15 PM
Exhausting Conservative Care of Knee Osteoarthritis
with Michael Ryan Phd
Knee osteoarthritis affects nearly 10% of Canadians and is a major source of pain and disability for those over the age of 50. Learn important low cost-effective and non-medicinal treatments that are changing the narrative for this common condition.
Sponsored by: The Kintec Group
About the Presenter:
Michael Ryan is global leader in the role of footwear and orthotics and in the management of orthopaedic injuries. In addition to his role at Kintec, Dr Ryan is an adjunct professor in UBC's Department of Family Practice.

3:15 PM
BFR Exercise – the New Way to Increase Growth Hormone
with Dr. Mike DeBord
Want to change your health and fitness FOREVER in just minutes a day? The B3 Bands are based on a scientific discovery in exercise that uses BFR (Blood Flow Resistance). This process uses the body's natural systems in combination with light exercise to improve weight loss, muscle building, endurance, anti-aging and more.
Sponsored by: B3 Sciences
About the Presenter:
Dr. DeBord discovered BFR in 2016 an started building B3 Sciences. Dr. DeBord has vast knowledge of the BFR industry including 4 years of educating health and fitness professionals. He is a consultant to many Professional Sports Teams and one of the top experts in the world in BFR.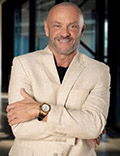 4:15 PM
Community Driven Care Services
with Komal Makkad
Neighbours and community members can support the care needs of vulnerable residents (like seniors and differently abled people) using the Tuktu app.
Sponsored by: Tuktu Care Inc.
About the Presenter:
Komal is part of the founding team and Head of Marketing at Tuktu Care. She has an MBA with a background in science, business, and community building. She joined Tuktu to create communities of care for seniors and is passionate about bringing Tuktu to the global forefront.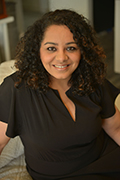 10:15 AM
Chronic Pain Management Through Lifestyle Pillars. A Mindset, a Community, a Lifestyle.
with Natasha Pynn
The pain manager is a wellness brand created to manage chronic pain through lifestyle medicine, resources and support. Special focus on the emotional and physical connection of pain, and the value in addressing both for greater life satisfaction. Pillars of lifestyle treatments are a combination of nutrition, fitness, wellness, treatments and support.
Sponsored by: The Pain Manager
About the Presenter:
Natasha is an emotional wellness coach educated in nutrition and psychology of human behavior, and specializing in pain management. Experience with unmanaged pain led to finding a path that has
established emotional regulation, self acceptance and life satisfaction. This and the ability to connect emotionally with others was behind creating The PainManager lifestyle and wellness brand.
11:15 AM
Shrooms Everyday
with Jason Watkin
Ancient Wisdom meets Modern Science
Sponsored by: Purica
About the Presenter:
Jason is a passionate speaker trained in Pathophysiology, pharmacology, nutrition and Traditional Chinese Medicine. He has also completed formal studies and meditative yogic practices in the Indo-Tibetan Tradition.

12:15 PM
The Ultimate Roadmap to Increasing Your Energy and Productivity
with Rick Fischer
Minerals are the sparkplugs of life. We will explore hidden mineral imbalances that hold people back from great energy and we will give a checklist of factors you can use to take control and achieve maximum energy and productivity.
Sponsored by: Integrative Health Coaching
About the Presenter:
Rick Fischer is an internationally recognized leader in mineral based nutrition and education. His teachings have been adopted by practitioners across the globe. In clinical practice he specializes in the testing and rebalancing of minerals for the restoration of health and energy.

1:15 PM
Photobiomodulation –
The Future of Medicine
with Heather Vogl and Paul Rothwell
Learn the secrets of optimal health, healing and longevity with low level light therapy and red light therapy. This is a natural, safe and non- invasive treatment that works at the cellular level to reduce inflammation and pain, promote tissue repair and accelerate healing. Used for anti aging, illness, injury recovery and performance enhancement.
Sponsored by: Luminous Health Solutions
About the Presenter:
Heather and Paul are Photobiomodulation practitioners and owners of Luminous Health Solutions, Vancouver's only wellness clinic dedicated to light therapy. Over the last six years they have witnessed the remarkable and life changing effects of photobiomodulation light therapy on the thousand plus clients they have served.


2:15 PM
How to use Traditional Chinese Medicine to improve your lifestyle in this Digital Age
with Kathy Zhang
Kathy Zhang will share simple and effective tips and exercises for general health and beauty based on the ancient wisdom of Traditional Chinese Medicine. Kathy's tips have been used by thousands of her loyal followers who practiced them all over the world.
Sponsored by: Sightsage Foods and Nutrition Inc.
About the Presenter:
Kathy Zhang has a Bachelor of Medicine from Anhui College of Traditional Chinese Medicine & a Master Degree in Public Health from Faculté de Médecine, Université Libre de Bruxelles (ULB) in Belgium. She is a licensed Acupuncturist in
California, USA and British Columbia.

3:15 PM
The Development of Nano Silver and its Uses and Health Benefits both Internally and Externally
with Allan Hordal
Nano Silver is the only Patented Silver in the history of Nutritional supplements in Canada. Patented In 2014, Nano silver has grown to 5 products for internal and external use. It has antimicrobial and anti-inflammatory properties for the body and skin, supports and builds the immune system and protects the cells.
Sponsored by: Canada Nano Silver
About the Presenter:
Allan Hordal has been in the Nutrition industry for 4 decades with 24 years promoting Nano Silver since its conception in 1998. Allan has been in the forefront of bringing the first ever patented Silver to Canada.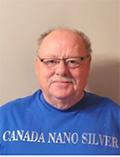 4:15 PM
Evolve into a New Paradigm
with Britte Nielsen
There is a massive amount of change in the world, leaving many stressed by the uncertainty that surrounds us. Learn simple techniques to stay "on" in a world that keeps pushing us "off and how to thrive in a post-pandemic world.
Sponsored by: Core Potentials
About the Presenter:
Britte is an Osteopathic Practitioner and Pilates Instructor who has helped over 500 people recover from chronic Neuromusculoskeletal disorders like chronic fatigue and stress, digestive dysfunctions and pain in the head, neck, back, and pelvis in both USA and Canada