Living Well Seminar Stage
Attend some of our cutting-edge presentations by authoritative sources on today's most pressing health and wellness issues.
Click on the tab below for the days schedule that you wish to view.
Check back regularly for updates.
Saturday, February 1, 2020 | 10:00 am to 7 pm
Sunday, February 2, 2020 | 10:00 am to 6 pm
11:00 AM
NEEM: Nature's Healing Gift to Humanity
with Klaus Ferlow, President
A discussion on NEEM, and it's benefits.
Sponsored by: Neem Research
About the Presenter:
Honarary Masterherbalist, CHMHI Herbal Advocate (HA). Founder of Ferlow Botanicals and NEEM Research, Author, Innovator, Lecturer, Researcher, Writer.
12:00 PM
Burnout Syndrome
with Chelan Wilkins
BURNOUT SYNDROME has become such a serious health issue in the modern age, its now been reclassified by the World Health Organisation
Sponsored by: Ener-C and Martin & Pleasance
About the Presenter:
Chelan Wilkins is a Registered Holistic Nutritionist with over five years of experience within the natural health industry as a practitioner, educator and speaker. With a strong background in women's health, Chelan focused her practice on hormonal imbalances, adrenal fatigue and digestive health, leading her to follow her passion for education regarding these health topics.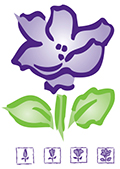 1:00 PM
coming soon
with coming soon
description coming soon
Sponsored by: Purica
About the Presenter:
coming soon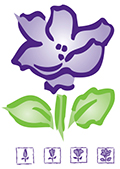 2:00 PM
How to Manage Stress Naturally
with Dr. Brad Matthews, Dr. TCM, R.Ac.
One in four Canadians report they are dealing with stress. Studies have found that health issues such as heart disease, obesity and depression are often triggered by stress. Dr. Brad Matthews, Dr. TCM will share his insight on how to manage your stress naturally.
Sponsored by: Mikei Red Reishi Mushroom Essence
About the Presenter:
Brad Matthews is a registered doctor of Traditional Chinese Medicine, practising in North Vancouver, since 2001. He's an expert in the treatment of acute and chronic pain, with training in herbal medicine, acupuncture injection therapies, trigger point therapies and prolotherapy.
3:00 PM
Changing the Face of Mental Health – One Nutrient at a Time
with Karen Ryan, NNCP, RHN
Mental health will affect us all either directly or indirectly at some point in our lives. Learn to dispel the myths about what works and what doesn't in your everyday diet and lifestyle to keep your mental wellness optimal.
Sponsored by: Finlandia Pharmacy and Natural Health Centre
About the Presenter:
Karen Ryan is a registered clinical and holistic nutritionist, integrative ADHD and mental health practitioner and author of 'ADHD is NOT a FOUR LETTER WORD'. She is a firm believer in the correlation between food and mood and that a clean diet is the best medicine for sound health of body and mind.
4:00 PM
ADHD & Concussions
with Dr. Saeid Mushtagh, ND
Post concussive symptoms can be varied; many patients can develop symptoms that are similar to ADHD. Dr. Mushtagh will share how QEEG (quantitative electroencephalogram) combined with neurofeedback training can be used to augment the brain activity to achieve remarkable improvements in symptoms of ADHD and Concussion.
Sponsored by: Northshore Naturopathic Clinic
About the Presenter:
Dr. Mushtagh's clinical focus is in the area of neurological disease and mental health. His career in mental health began in 1996 as a research student in the Centre for Mental Health and Addiction at the University of Toronto. He completed his post graduate studies at the Canadian College of Naturopathic Medicine in 2006, and has been practising integrative and functional medicine since.
5:00 PM
IV Nutrient Therapy for Optimal Health
with Dr. Erica Kubanek, ND
Learn about the history, research and benefits of IV therapy.
Sponsored by: The IV Health Centre
About the Presenter:
Dr. Erica is an experienced naturopathic doctor who has been using advanced IV nutrient therapy since 2012. She loves providing her patients with safe and effective natural options to improve their well being and elevate their daily lives.
6:00 PM
Force Balance Technique: A New Solution for Chronic Physical Pain
with Dean Kotopski, PT; RMT; Cac/IMS
Force Balance Technique is a trademarked, 3 stage treatment SYSTEM designed to give YOU lasting relief. The SYSTEM is clinically proven, cost-effective and is endorsed by specialists, professional athletes and those who where suffereing needlessly and got their lives back.
Sponsored by: Performax Health Group
About the Presenter:
Dean Kotopski is a physical rehab specialist with 30 years experience helping the chronically injured and professional athletes regain their ability to function maximally.
11:00 AM
coming soon
with coming soon
coming soon
Sponsored by: Purica
About the Presenter:
coming soon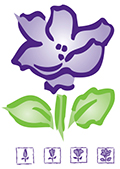 12:00 PM
Understanding Marine Collagen
with Stephanie Gust
Learn your collagen 101 with a focus on Marine Collagen; how it works, and how the source of a supplement determines its quality.
Sponsored by: Finlandia Pharmacy and Natural Health Centre
About the Presenter:
Stephanie Gust is the founder of Benesse Health, a Canadian company; which was initiated out of a personal experience and on the premise of providing a clean, verified sustainable effective source of marine collagen supplement.
1:00 PM
How to support your immune health naturally
with Dr. Melissa Carr, B.Sc., Dr.TCM
Do you often find yourself sick, overwhelmed or exhausted? These could be warning signs of an immune system that needs your help. Dr. Carr will share different methods on how you can naturally support your immune system and combat life stressors.
Sponsored by: Mikei Red Reishi Mushroom Essence
About the Presenter:
Melissa Carr is a registered Dr. of Traditional Chinese Medicine, in practice since 2001. Her practise includes a blend of the traditional with the contemporary – acupuncture and modern biopuncture injection therapy, TCM herbology and supplements, and classical food cures and western nutrition.
3:00 PM
Hidden Mineral Imbalances that influence our Emotions, Reactions, Productivity and Energy
with Rick Fischer
From exhaustion and brain fog affecting work productivity, to our reactions and handling of stress, to emotionality and emotional numbing having big implications on relationships, learn how key mineral imbalances (not seen through blood testing) affect our lives (and proactive steps you can take).
Sponsored by: Integrative Health Coaching
About the Presenter:
Rick Fischer is an internationally recognized leader in mineral-based nutrition education and, in clinical practice, specializes in the testing and rebalancing of minerals for the restoration of health.
4:00 PM
You Are Only 3 Questions Away from Living Your Best Life Now
with Dai Manuel, Lifestyle Mentor
Age is a friend that accompanies us from the day we are born… yet, what happens when something as normal as feeling healthy isn't normal anymore? For many of us, we find ourselves at crossroads in our lives where things start to change whether we like it or not. However, we don't have to be victims to change. In Dai's presentation, you'll learn the 3 essential questions to help you in getting everything you want out of life starting NOW!
Sponsored by: DaiManuel.com
About the Presenter:
Dai Manuel is a super dad, dating his wife, and on a mission to positively impact one million role models to lead FUN-ctionally fit lives mentally and physically.
5:00 PM
Symptoms of Anxiety, Stress and Depression – Nutritional Approach
with Dr. Fedor Zelina
Concerned with the alarming rise of depsression in adults and anxiety in young people; Fedor has a powerful message of hope to deliver. "Symptoms of Anxiety and Depression can be effectively addressed through specific nutritional supplementation".
Sponsored by: Truehope Canada
About the Presenter:
Dr. Fedor Zelina, Chiropractor and Naturopath of 30 years is presently working for Truehope Canada sharing his insights into nutritional healing.